CAMPING

The music is great, but the real magic of Easter Island Festival happens in the campgrounds. Since camping is included in the price of a ticket, why drive home when you can stay!
---
DAMN FINE CAMPING
Take camping comfort to a new level with furnished tents that makes 'damn fine camping'.
---

YOGA & WORKSHOPS

We offer a variety of Yoga classes and Workshops.
---
IMPROMPTU CAMPGROUND SETS
There are two main stages, but the music you might encounter in the campgrounds is something special.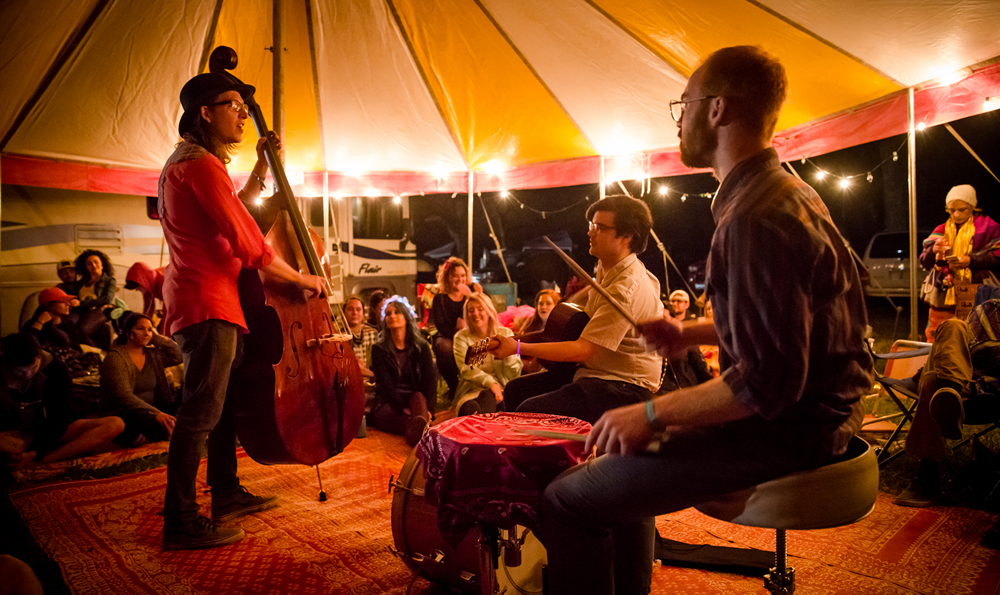 ---

ART INSTALLATIONS

Visually we offer live, interactive, and visually simulating art installations.
---
HELICOPTER RIDES
---

FRESH FRO TRAIL RUN

Participation gets you Fresh Fro Bumper Sticker and you're entered to win some other great stuff too.